Dove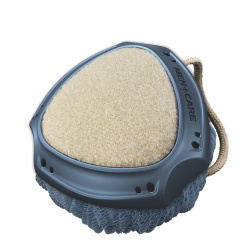 Men Care Active Clean Shower Tool (DMBW0014)
Dove® Men CareTM Active Clean Dual-Sided Shower Tool works with body wash for extra scrubbing power you can't get from just using your hands. The mesh side delivers the perfect amount of thick cleansing lather, and the scrub side helps exfoliate for a deeper clean. Easy to grip and easy to hang. For best results, replace every 4-6 weeks.
Men Care Clean Comfort Deodorant (DMBW0013)
The first scented deodorant from Dove® specifically designed with a non-irritating formula to give men the power of 48-hour protection against underarm odor with advanced ¼ moisturizer technology. The bottom line? It's tough on odor, not on skin
Dove Men Care Body Wash (DMBW0012)
A body and face wash developed for men's skin with Micromoisture technology.
Micromoisture activates on skin when lathering up, clinically proven to fight skin dryness.
Deep cleansing gel that rinses off easily. With purifying grains.
Dermatologist recommended.