Gucci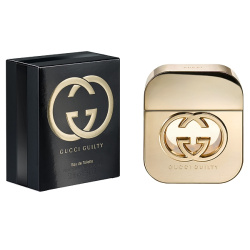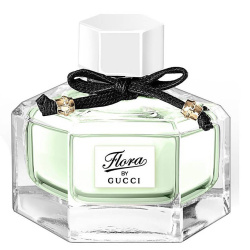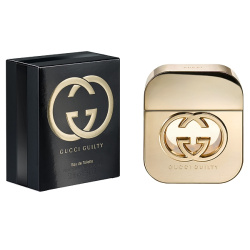 Gucci Guilty (PRF00269)
Notes Consist Of Mandarin, Pink Pepper, Peach, Lilac, Geranium, Amber And Patchouli
For Casual Use
Gucci Guilty is a warm yet striking oriental floral with hedonism at its heart.

The scent seizes the attention with a flamboyant opening born of the natural rush that is mandarin shimmering alongside an audacious fist of pink pepper.

The middle notes are an alluring concoction of heady lilac and geranium, laced with the succulent tactility of peach - all velvet femininity with a beguiling hint of provocation.

The patchouli that is the hallmark of Gucci fragrances here conveys a message of strength, while the voluptuousness of amber suggests deep femininity.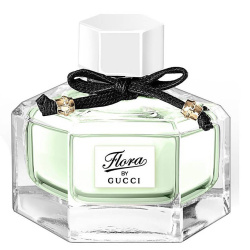 Flora By Gucci Eau Fraiche (PRF00278)
Perfect for all occasions
This item is not a tester; New and sealed
Contains natural ingredients
Gucci presents the new spring version of this perfume called flora by Gucci eau fraiche in 2011. Even younger, more airy, vivid, sparkling and fresher than the original, the new fragrance is enriched with additional aromas of citruses in the top notes and aquatic and green nuances in the heart, while the base remains unchanged. The composition begins with mandarin, bergamot, kumquat, lemon and peony. The heart is made of rose petals and Osman thus with green and aquatic additions, laid on the base of sandalwood, patchouli and pink pepper.